Invisalign has become a popular alternative to traditional metal braces over the last ten years. Invisalign is a series of removable teeth aligners that are more often referred to as retainers. Many orthodontists these days offer Invisalign as an alternative to metal braces, although doctors are required to go through a special training in order to prescribe Invisalign, and not all doctors are certified. Once an orthodontist has determined that their patient is a candidate for Invisalign, they take a series of x-rays and teeth impressions in order to create the Invisalign retainer. A patient should wear one Invisalign retainer for twenty hours a week for up to three weeks. The retainers should be removed only for eating, brushing, and flossing one's teeth. Each retainer is slightly different in order to help align the teeth in stages. One patient could have anywhere from six to forty-five Invisalign retainers throughout their course of treatment. After a patient has completed their Invisalign treatment, orthodontists recommend that they continue to wear their retainer at night in order to help maintain the results and stop the teeth from moving back to their original position.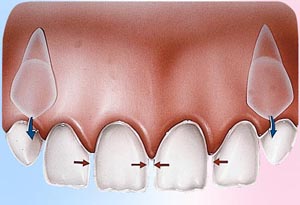 Invisalign is a very popular option for adults who need to have their teeth aligned. It is much more common for kids and teenagers to have braces, which makes it seem like less of a big deal. It is less common to see adults with braces because having a mouth full of metal can be a source of insecurity for an adult. Invisalign is a great option for adults because it is much less noticeable than traditional metal braces and can be removed whenever the patient needs. Although it is only recommended that the patient remove their retainer for eating, brush, and floss their teeth, I would imagine that it is appealing to patients that they would be able to remove the retainer on other occasions as well. I know that if it were me that I would want to be able to have the option to take out my retainer for special occasions, whereas with metal braces that option wouldn't be viable.
I feel very fortunate that my parents were able to afford to give me braces when I was young. Although I hated my braces at the time, I am glad that I had them when I was young instead of needing to have them as an adult. I do think, however, that if I did need to have braces as an adult that I would be likely to choose to have Invisalign instead. After having suffered through metal braces for over three years, I can see the appeal of being able to remove your braces whenever you need to. However, knowing myself as well as I do I would fear that having the option to remove my retainer would mean that I would hardly ever wear it. I guess that maybe metal braces were good for me because I couldn't remove them even when I wanted to. I would fear that my Invisalign treatment would go to waste because I wouldn't be responsible about wearing the retainer regularly.